Improve writing skills with a pen pal exchange! Receiving letters can be motivational and fun for children learning English.
Novelty factor
Children do not generally receive post, so it can be quite a thrill for them to receive good-old-fashioned letters and cards through the mail. Schemes can be set up with schools abroad where children always write in their non-native language. So Spanish children write in English and English children reply in Spanish.
Create a penpal scheme within your own school
If you can't communicate outside your school for security, or other reasons, consider setting up a pen pal scheme within your own school, using your own English students. All students write exclusively in English and the teacher acts as the postman. Students take a nickname and communicate with a different classroom, without knowing who they are writing to. Since teachers are so busy, keep logistics simple. Have one post box only – a cardboard box with a narrow slit. The box spends one week in classroom A, and the following week in classroom B. That box is only for those two classrooms so students are grouped together so it's quick to deliver the letters and you don't get into a muddle given that students are using nicknames.
Create a post box
If the idea is a success students can decorate the post box to look like an English post box (or US mail box) and you might roll the scheme out to other classrooms, with a different colour post box so you never get them mixed up.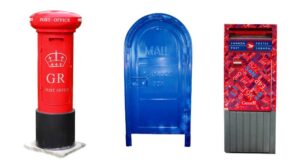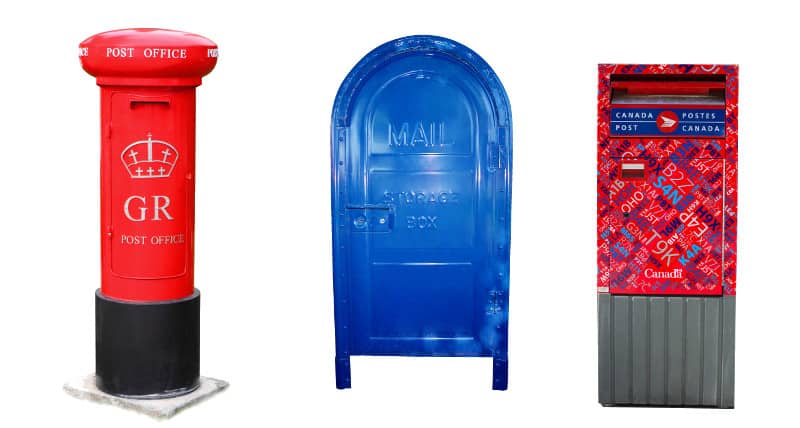 Give students a framework
It's best to give students guidelines for what to write since some pupils won't know what to say otherwise. Provide a structure for students to fill with their own ideas. For example the framework for the first letter might be:
Name: Write your pen pal nickname
What's your favourite subject in school?
What do you like doing on a weekend?
Ask your pen pal a question, something you would like to know about him or her.
Develop from there but keep things structured because with creative writing tasks the temptation is to get carried away when the level of English just isn't there.
Discover the culture and traditions of the English-speaking world
As you go through the year students can ask each other what they got for Christmas, are they going to trick or treat for Halloween, what costume will they wear, did they get a chocolate egg or bunny at Easter, and so on. Adapt these special days, feasts or holidays to your culture. Look back (what did you do) or look forward (what are you doing this weekend) to work on different tenses.
For each letter insist that students always ask two questions to their pen pal to find out something about him or her. For lower levels provide those questions if necessary.
Great teaching resources to improve writing skills
For 10 great stories to teach English, while learning about English and American culture and customs, check this out. 10 stories, with lesson plans all done, and flashcards provided. A fun teaching kit where teachers save loads of time, lessons are fun, and children learn about the world. Check out the stories for special days in the year, (in line with CEFR level A1)