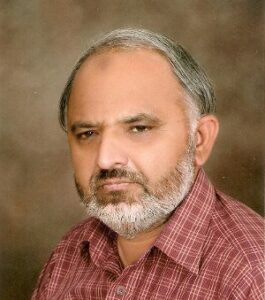 Using poetry with ESL students is a wonderful way to teach intermediate and advanced levels. Indeed, using poems to teach English can be enriching and rewarding. Even from a short poem, many questions can arise and be discussed in small groups. Here is a poem by Abdul Hafeez Jhelumi, which I translated from his book of Urdu poetry, published in Pakistan. I hope you enjoy this poem as much as I do and share it with your students to help increase their appreciation of literature while improving their English discussion skills.
About the poem
The poem opens with someone contemplating giving up his life at the gallows to remain integrous. Who would do that today? People gave up their lives in Europe during the religious wars. What other historical events do your students know of when this happened? How truthful are people today? Many of our politicians lie to us routinely, but what about you; how far would you go to defend truth?
Then the poem moves to the quiet admission of great, but private pain. However, this is not some 'people' gossip magazine, where people reveal their innards over glossy pages. Instead, this personal poem has dignity.
Thank you, Abdul, for this concise, elegant, and thoughtful poem, and for allowing me to share it here.
If I were Looking glass
By Abdul Hafeez Jhelumi
Never ever in my life,
Would I lie for expediency
Even before the king, even at the gallows,
Only and only truth I'd speak,
If I were Looking glass,
But for being human,
I'm born to be shattered ceaselessly, dear.
Sometimes by shock,
Sometimes by fatal pangs of separation,
If I were Looking glass,
Surely I'd be crashed into tiny pieces by ruthless stone.
But only once it happened – just once in my life.
If I were Looking glass.
Poetry for ESL students
Check out children's poems for poetry suitable for ESL students. The Puffin book of verse is an excellent source of poems because the language is not too sophisticated and the meaning is not too cryptic. Many songs also have poetic lyrics that might appeal to your students too. Lyrics.com is a convenient stop for song lyrics.
Teaching resources