Lesson plan to teach the months of the year
Here are some exciting ideas for teaching the months of the year! Unfortunately, earning the months of the year is often a rather dry task for ESL learners.
Firstly, it is better to teach six months in one lesson, then revise and add more in a different class. It'll be easier for students to memorize what you teach them if you do not overload them.
Here are lesson plan ideas to make each month more vivid and memorable.
Pick a typical characteristic, event, type of weather, or local festival for each month. Ideally, these need to be things your students already know, so they only have to focus on learning the name of the month.
What you choose will vary depending on your location and whether you want to be international or local. If your classroom is made up of multiple nationalities, choose a selection of the most famous events and festivals from around the world.
International events could be Sabantui in Moscow, shown in the picture below, Mecca pilgrimage, India's Holy Colours festival, the Chinese lantern festival, and Berlin culture day in June.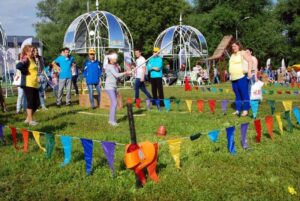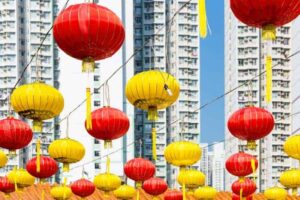 Something special for every month
If you are going local, you might even use your students' birthdays. For example, in the UK, these events or descriptions could fit individual months:
January: New year's day, making new year's resolutions, wishing everyone a happy new year
February: Freezing, windy weather, making snowmen, or Valentine's day. In the States, you might choose Groundhog day.
March: The coming of Spring with tender leaves coming out on trees and crocuses
April: Rain, because April is known for its showers or April Fools Day
May: Mayday (a national holiday), Mothers day or VE Day, 8th May 1945.
June: Midsummer's day, the Spring equinox or D Day
July: End of the school year, Sunshine and going on holiday, maybe to the beach
August: Nottinghill Carnival, Summer holiday concept
September: Back to school or the Harvest Festival
October: Autumn leaves or Halloween
November: Guy Fawkes bonfire night, or Remembrance Sunday
December: Snow, a snowman or Christmas
Of course, you can always use the weather, but there might not be twelve types of weather in every place, and in England, the weather is variable, to say the least! 
I like these artistic weather pictures below for April showers and Autumn leaves (for October in the UK).
Games for teaching the months of the year
The following game ideas are from my book ESL Games: 176 English Language Games for Children. If you are teaching teens and adults, you want these teen & adult games and activities instead. Finally, if you are teaching all ages online, ESL Online Games is the book for you!
Guess the month
First, get a picture for each month and display them. Then, ask students to work in pairs and invent a mime for each month. Next, have the pairs mime while the others name the month. Do this in teams and award points to those who guess first.
Pupils will loosen up as the game progresses, especially if there are points at stake.
However, don't insist if your students are too shy and don't like it.
Sketching game
To start, have each student sketch concepts for two months. Next, call out a month. All those with that month stand up and name it out loud. Then, after you've called each month once, the kids swap papers and do it again.
Writing task
Give students a chance to write out the words while sticking pictures up around the classroom. Avoid giving out photocopies. Have kids work from the board instead. For example, if it's a gap fill, write the text up with the gaps and put the vocabulary down the side of the board. Then, students copy it all into their workbooks. This method means more writing for the students and less photocopying for the teacher. Try a word jigsaw, crossword, or anagrams instead of gap fill.
Use language games to drill the months of the year
Play Show Me, with students touching or pointing to the months you name, going faster and faster. Now see if someone in class is ready to call out a month for the others to point to.
With classes of 14-15 kids you can introduce a running game here – or a game with more movement, such as All

Change

.

With the bigger classes, try Kidnap.
Then for all classes, an easy speaking drill, like

Relay

Race – the kids make teams in rows, at the front of each row are all the weather pics that the kids drew at the start of the lesson, and on go they pass them down simply repeating the word.
Revision
In the next lesson, revise these first six months and teach the next six. Revise first using games from ESL Games: 176 English Language Games for Children, or the Teen and Adult games book. Games like Which one has gone? Show me, Bingo, Jump the Line, The Big Freeze or Find a Friend, Connect Four, Battleships, Grammar Auction (with sentences such as: In January I make snowmen.)
Teaching tip
Allow ten minutes of every lesson for revision- see my books for revision games. If you don't cover previous topics each month, students will have no chance of remembering them. For sure, at the end of the year, you won't have covered as much as you would, had you turned over all the pages of your textbook. Still, at least the children will remember it, be able to say it, and think that English is fun – so that's a good base for them and better than covering a load of stuff, none of which they remember and are too scared to say!
Helpful resources for teaching the months of the year
My game books use steps one and two to introduce new words, steps three and four to drill them, and steps five and six to work on reading and writing.
* Available in paperback