An experienced ESL teacher asked me for reading fluency activities. So she asked: 'I am preparing a lesson on accurately reading words, sentences and phrases out loud. My pupils are 14 years old. What reading fluency activities can you recommend for this?'
This question isn't only about reading fluency; it is also about speaking fluency since this teacher would like students to be able to read well out loud. Therefore, I would recommend reading the passage many times until it becomes fluent. After all, practise makes perfect.
Read in different ways
For variety, try having the kids read in a high-pitched voice, boys and girls. If at first students are shy, have them do this in groups for safety in numbers. Then someone else reads it in a very low voice, someone else with sadness, another in a panic. Next, continue with angrily, happily, while laughing, or without taking a breath! It's a bit of fun and is an excuse to review the same passage over and over without getting bored.
Use rhythm
The next task is for students to work in pairs and repeat the passage to different rhythms. This task is quite challenging and takes some practise, but it's brilliant for fluency. Check the game CHANTS in the Teen/Adult games book for the full description.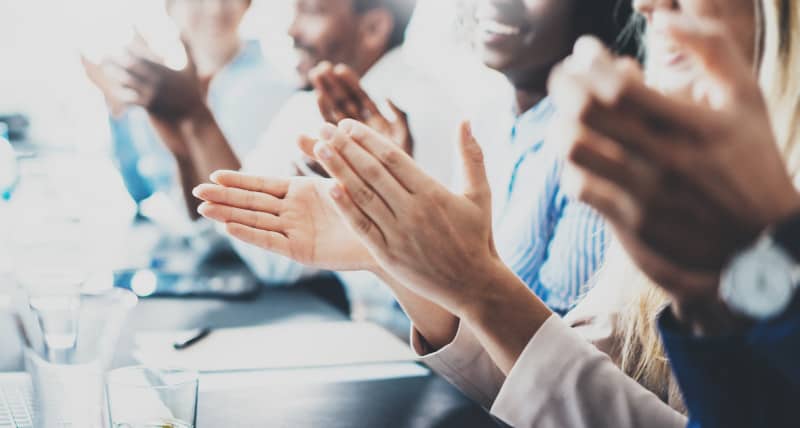 Chants is fantastic for reading and speaking fluency.
First, have everyone read out the text with a fixed rhythm in the background. Use a metronome or have the class clap rhythmically to create a steady beat. I obtain the best results when I demonstrate how I would like the text to fit the rhythm. However, it is more challenging to let students fit the text into the beat as best they can. If you are confused, think rap but with everyday language! Some musical students will do this well naturally, while others will need to copy. If you try this yourself first, you will see that it is excellent for encouraging fluency, as one often has to run several words together quickly to fit into a beat.
Be sure to do a clear demonstration first using a slow beat and a then a faster one.
The pace of the beat should not be too fast. One beat per second is quite slow, and you could use this for beginners. Here are some examples. The syllable in bold indicates where the beat falls, which is when the other students clap.
Rhythmic example
Give—stu—dents—short—di—a—logues
This is one syllable per beat. You don't want this, as it is dreary and too slow.
Give—stu-dents—short—di-alogues
This is much better, and students have to say the word 'dialogues' quite quickly to fit it into the beat.
Give—stu—dents—short—di-a-logues ly—rics—from—songs
This is far more musical – the student has started on the upbeat with 'give'.
Remember repetition is the mother of skill, and this game makes repetition a fun challenge.
If you are reading this blog and you'd like more reading fluency activities and more ways to liven up your teaching, then please check my resources in download on Teaching English Games or Amazon for paperbacks.
Thanks for reading!
All the best
Shelley Ann Vernon
Resources for reading fluency activities