This post has technology in the classroom examples: fun ideas to engage your students.
Technology was relevant even before Covid
Using technology in class is all the buzz these days, and it has great things to offer us. Of course, there are downsides, but bringing technology wisely into your teaching can only enhance your classes further.
Technology fills some people with dread, and that's understandable. One can waste so much time fiddling with new software, and the less we use it, the harder it is. It can seem like such a waste of time. Therefore, to avoid the frustration of getting nowhere fast, take the time to watch the tutorials and go step by step. You'll manage if you break things down into chunks and practice.
Next, don't be too ambitious and take on several new programmes at once. Instead, learn and integrate one at a time. Even giving students an assignment on the internet counts as using technology in class. Having an interactive whiteboard is not essential.
Technology in the classroom examples
Here are some examples of integrating technology into the classroom, which is especially good if you teach teens, as teens often think these things are COOL:
1. BLOGS
Blogs are free to create and use—for example, Word Press. If you type in FREE BLOG into your search bar, you will find direct links to providers. Creating several blogs, each with a theme, works well, such as a homework blog, pop blog, fashion blog, etc. Students will gravitate naturally to the blogs that most interest them.
2. INTERNET
Great sites for fun research and learning opportunities are YouTube, Lyrics.com for songs, dictionary sites such as dictionary.com, and Wordle, which generates word clouds. Open Dictionary by Macmillan lets you submit new words for the dictionary, such as words your students have made up, although it is unlikely Macmillan will accept them!
3. Use a WIKI
A WIKI is an interactive area where students contribute and modify content. It is different from a blog where the blog owners can moderate comments – i.e., scrap anything they don't like. In contrast, students can modify content on a Wiki, not just comment on it. Therefore, it is good to appoint some students to moderate the content and watch out for unkind comments or cyberbullying. Type CREATE A WIKI into your search browser to find a free provider.
4. Create or use a VLE
A VLE is a virtual learning environment. Second Life is a site where you create an identity and collect objects, then travel to different places and meet other travellers with whom you can chat and interact. My idea would be to give this site to your students and tell them to create an identity for homework, then send them to different places and report back in class. If you are not a wizard online, don't spend your precious evenings trying to work out how to use something like this, simply give the idea to your students and later let them show you how it works. They will likely know how to figure it out better than you! Then you can create an identity and possibly join them on the travels, or not because frankly, I have better things to do, but the students love it!
Second Life
A big issue with Second Life is that you cannot control conversations in the chat, and content could be vulgar or violent potentially. The site imvu.com is supposedly for children, but it looks like teen trash, so one could be just as likely to find bad language there. Therefore, my advice would be to have permission from your school and inform parents of the website and your suggestion that their teens try it for language learning purposes. Ask them to check in occasionally to make sure they are happy with the goings-on in the VLE.
Moodle
Moodle.org is a site where you may download your own VLE platform and host it on your school computers. This task will be for you if you love spending hours with cool technology in front of the computer. Otherwise, delegate the job!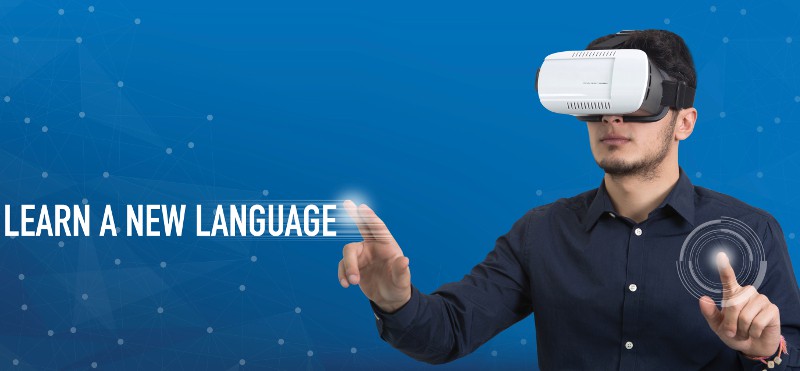 5. Mobile phones
If you are in a culture where all your students have a phone, a plethora of free apps is available. These could be music, videos, or other learning gadgets. For example, you can download an app for learning how to ski and watch a series of videos while on the hill at the top of a steep black run. (Good luck with that!) You can get anything from cooking recipes to bungee jumping. There are apps from Apple and cheaper ones from Android. If you don't know what I am talking about when reading this, ask your teen students what apps they have on their phones and take a look.
Should mobile phones be on or off in class?
Do not automatically assume to switch these off. Students may have downloaded electronic translators or grammar applications onto their phones and want to check things. I would allow phones on during a specific activity. Then, students should switch them off or have them on silent mode during class.
Technology in the classroom examples with phones
Consider the following ideas, just the tip of the iceberg with what could be done using phones in class:
a. Students send answers to each other during a quiz in teams.
b. Students have a short text conversation with a class member (need to pair them off) and then randomly select a group of students to read out their messages. You may get humour from incongruity in the dialogues.
c. Students take pictures with their phones of vocabulary items and the class vote for the best one.
d. Students take pictures of their pets, family, holiday, etc., and present them to a partner or small group in class, English only allowed.
e. Imagine if everytime a student receives a message or call during class, he or she is obliged to share the call with the classroom. This could provide discussion opportunities. If the student does not agree to these terms, he or she can switch off his/her phone.
See also this post on motivating teens for more using technology in the classroom examples.
Two great resource books for teachers
6. Podcasts
More technology in the classroom examples: A podcast is a video or audio file that is downloadable. You can download episodes of a TV series as a podcast. You could play podcasts on your interactive whiteboard offline, which means you can use them even if you don't have the internet at school or have too slow a connection. Basically, a podcast is just an audio recording, with a cool name, in a new format that appeals to teens.
7. Video
Video your students when they answer questions or present something and play it back to class.
Have students film each other, doing interviews, role-plays, and presentations.
There are some more thoughts on technology in the classroom examples in the comments below this blog.
All the best
Shelley Ann Vernon